HH, Sir Godfrey Gregg D.Div
True friends are hard to find. This is an old proverb I heard my mother mentioned many times during her lifetime and even in her last days with us. The words I cherished every time someone came across my path. I have to analyse that person to see the type of friendship. So many have failed me in the past and I am very careful who I let into my life these days.
They stick closer than family and often know you better. They pray bigger things for you than you pray for yourself. They believe with you when your faith is weak. They make space for you when life falls apart, and they rejoice with you when all is well. Most importantly, true friends remind you in every encounter who and what is most important.
The essence of Christian friendship is companionship forged in the fire of two convictions: 1) Jesus alone can satisfy the soul and 2) his kingdom alone is worth living for.
Enemies in Disguise?
Christian friendship is a treasure because it helps us cling to our greatest Treasure. That treasure is the Lord Jesus Christ. Over the years I have maintained a few friends and more recently I have selected those I want to be my friends and they are Christians who share the same values as I do.
Jesus is our Bread of Life,
our Living Water,
our Pearl of Great Price,
our Light,
our Resurrection,
our very Life.
The greatest danger to our souls is that we might abandon abiding in him, following him, and finding our joy in him. Therefore, the best gift a friend can give is a commitment to fight for our joy in and communion with Christ.
Conversely, the worst distortion of friendship arises when a friend encourages us, consciously or unconsciously, to place our affections elsewhere. The apostle Peter unwittingly acts out this kind of distortion in Matthew 16. From that time forth began Jesus to shew unto his disciples, how that he must go unto Jerusalem, and suffer many things of the elders and chief priests and scribes, and be killed, and be raised again the third day. (Matthew 16:21). Peter rebukes Jesus with what was surely a well-intentioned comment from a loyal friend: "Then Peter took him, and began to rebuke him, saying, Be it far from thee, Lord: this shall not be unto thee." (Matthew 16:22).
It looks like the deepest, most genuine, most beautiful form of friendship, but Peter's words put him between Jesus and his obedience to the Father. His ignorance made a friend into an enemy, at least for a moment. " But he turned, and said unto Peter, Get thee behind me, Satan: thou art an offence unto me: for thou savourest not the things that be of God, but those that be of men." (Matthew 16:23). What Peter thought was helpful, Jesus called a hindrance. What Peter assumed was godly friendship, Jesus called satanic opposition.
Five Marks of Christian Friendship
So, how can we avoid Peter's mistake in our friendships? How can we be a friend who preserves and strengthens the faith of others? Here are five distinct ways that true Christian friendships bolster our love for Christ through our love for one another. Keep in your heart your love for others as we are commanded in the Holy Scriptures.
1. True friends heighten our joy in God.
Companionship always deepens joy. My favourite movie is good when watched alone, but it's better with a friend. Somehow a great meal is more satisfying when shared. We naturally drag our friends into what we enjoy: "You have to see this movie!" "You have to come to this restaurant with me!"
But of all the joys of life, God is the greatest! We were made for him — to enjoy him and center our hearts and lives on him. And like any other joy, our joy in God will be fullest when we share it with other people. Christian friends help us enjoy God by enjoying him with us.
It's tempting to flip and distort this formula by using God as a means to enjoy people more. If we only go to him to ask for spouses, friends, or kids to enjoy, it reveals we see God as the means to someone else. We should be doing the opposite: looking for more of him in other people. Ironically, we will enjoy our friends more, the more our friendships become a means of enjoying God. In other words, get more of God so you can enjoy more of others.
2. True friends expose sin in us that keeps us from God.
Faithful are the wounds of a friend, but the kisses of an enemy are deceitful. (Proverbs 27:6)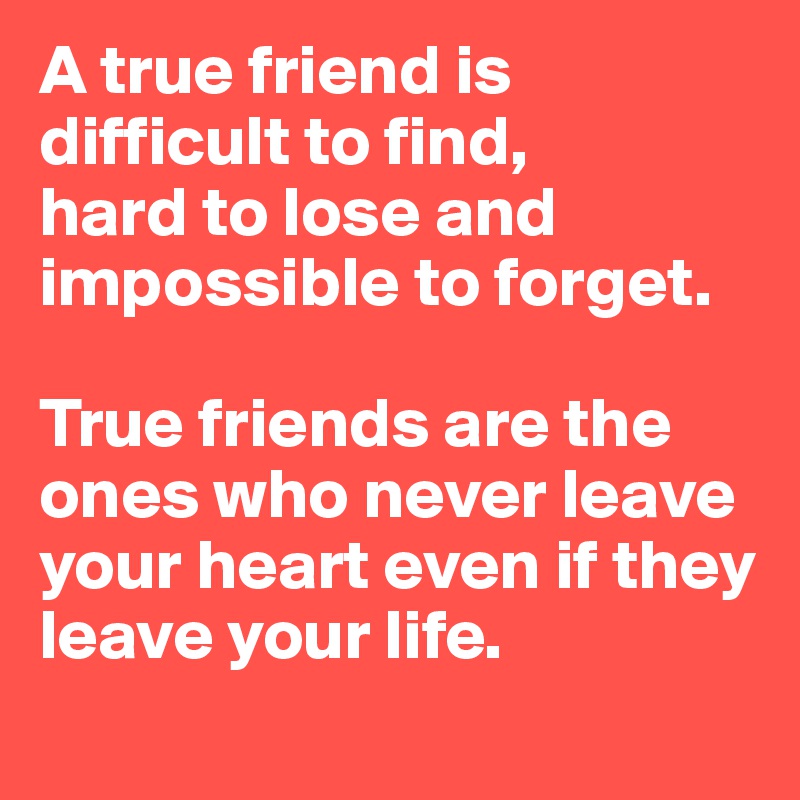 Sin deceives us. It darkens our understanding and makes us fools. So much so that we may be walking in sin and convinced that we are obeying God (think of the Pharisees). This is why we desperately need friends. A good friend will keep you on your feet and encourage you to walk within the concepts of the words of God.
We need friends to lovingly show us our sin.
We need friends to help us see our blind spots.
We need friends to speak with brutal honesty (Matthew 18:15) and tender compassion (Galatians 6:1), telling us the truth about ourselves even when we don't want to hear it (Ephesians 4:15).
This is a vital function of community that few people want. We'd much rather have friends who always tell us what we want to hear, who show us the false grace of excusing sin and give us false hope that we can grow closer to God without repentance. But because sin is a poison to our souls and a thief of our joy in God, we cannot afford to forsake this kind of friendship.
3. True friends encourage us to obey God.
And let us consider one another to provoke unto love and to good works: (Hebrews 10:24; see also Hebrews 3:13) But exhort one another daily, while it is called Today; lest any of you be hardened through the deceitfulness of sin.
While it is true we need friends to help us see any disobedience, we also need them to spur us on to obedience. Often, obedience to God takes more courage than we can muster alone. Without the faithful cheerleading of Christian friends, we easily shrink back into stagnant apathy, not wanting to willfully disobey, but also too afraid to step out in faith.
The encouragement we are told to give isn't flattery or superficial inspiration. Encouragement is giving courage and strength to others for the intimidating task before them. We cast a bigger vision for why their obedience matters for God's kingdom. We affirm that their obedience glorifies God and counts in eternity.
Whatever form it takes, encouragement motivates others to continue running the specific race God has marked out for them. It is not by choice we have some people in our lives, but it is by the grace of God who has caused the light to shine on us.
4. True friends bring us to God in our weakness.
18 And, behold, men brought in a bed a man which was taken with a palsy: and they sought means to bring him in, and to lay him before him. 19 And when they could not find by what way they might bring him in because of the multitude, they went upon the housetop, and let him down through the tiling with his couch into the midst before Jesus. (Luke 5:18–19)
Walking through life in a God-belittling world, with our sin-ridden flesh, against a hell-bent enemy, is too hard to be attempted alone. Alone, we easily believe the lies of Satan. Alone, we buckle under the weight of our sin. Alone, we grow discouraged and weary. Like the paralytic, we need the help of other believers to carry us to God.
So, how can we bring others to God? We listen to a brother or sister confess a hidden sin and wash her with the truth that Christ has cleansed her and made her whole. We can meet the practical needs of those enduring intense suffering in Jesus's name. Or we can simply bring our friends to God in prayer, asking him to do greater things in their lives than we can do for them.
5. True friends love us for the glory of God.
 Whether therefore ye eat, or drink, or whatsoever ye do, do all to the glory of God. (1 Corinthians 10:31)
The world's idea of intimacy in friendship is making much of one another: "I can't live without you!" Compliments and pledges of devotion quickly give a brief and false adrenaline rush of importance and significance. We certainly need to encourage and affirm one another, but Christian friends should be far more focused on God's weight and significance — not their own or their friend's.
Like everything else, the end goal of our friendships should be God and his glory. Since our hearts are prone to wander away and worship other things, we need these constant reminders of his glory and his worth in our friendships.
I thank God for the ones that constantly encourage me to walk in the vocation wherein I was called to walk and live for the one that called me out of darkness into this marvellous light. Pray that we can find the friends that will help us to continue on this pilgrim journey.